As an American citizen who has lived under the impact of our current Presidential administration, it is important that people understand what it has been like, and the potentially destructive behaviour that four more years of this President's words and ways will have on American institutions and our way of life.
Much of what has been experienced in relation to this administration has been provocative and painful for me to accept as the way things are. And, yet, this is the way it is. I believe, in my heart of hearts, that there is a solution to people treating one another in disregarding and hurtful ways.
The phrase treating others as we would want to be treated is a quick way of describing what being mindful is all about: bringing our awareness into the present moment, along with compassion and the absence of judgment.
A history of this administration
---
There is a history that has followed this administration over the course of the past four years. To begin with:
We have been presented with over 40,000 misstatements of the truth during this President's time in office. If you can't believe what someone is saying, how can you trust their words or actions?
This administration considers climate change to be 'fake news,' and a hoax. Such a position puts in our survival as a species on this planet in danger.
In an effort to reduce asylum seekers coming into the United States, this administration has taken children from their parents, as a deterrent, and placed them in cages with poor sanitation and nutrition.
The Russian involvement during the last election cycle is full of misrepresentations of the truth that are beginning to be seen in the light of day. And, we are preparing for another onslaught of Russian intervention in these next weeks before the election. I personally have had two suspicious communications about the election that were received on email.
We have had to endure the lack of Presidential leadership regarding the COVID-19 pandemic, first with a denial of its existence, and then with the notion 'that it will just go away.' Finally, there were various Presidential cures mentioned, one of which a couple tried and the husband died.
In point of truth, of the over 180,000 COVID-19 deaths in the United States, The New York Times has brought to light research that suggests that if there had been earlier Presidential intervention in dealing with the virus, 143,000 lives could have been spared.
Recent word has come from the White House that the President is supportive of the United States going in the direction of developing herd immunity, where people get the virus and those who live, live and those who die, die. The theory is that over time, the general population will develop an immunity to the virus. Certainly, if more people return to work, the thought is that the economy will improve, which will reflect well on Trump's candidacy.

This may also explain why the President was so adamant about directing citizens to return to work and for children to go to school, in spite of the fact that the virus was infecting and killing people at an alarming rate. The fact that this approach was a failure in Sweden doesn't seem to be a part of the discussion, at this time.
With the President's concern about the outcome of the election, it was determined that if the administration were to cut back the United States Postal Service, so that mail-in voting would be negatively impacted, the President would stand a better chance of winning the election. More Democrats use mail-in voting, so if branches were closed and hours were shortened, it would be more difficult for mail deliveries, and things would be more favourable to this President's candidacy. This course of action will force people to leave their homes to vote during a pandemic, and will delay the receipt of medicine and social security cheques for many seniors.
The President has also decided that his chances of winning the election would improve if he were to create conflict and violence, pitting one group against another group, 'because,' he states, 'people will be living in fear and will choose him as the stronger law and order candidate.' These things cannot be made up, they just are, and these facts have been a permanent fixture in our current political environment.
We have fewer than 60 days to choose another person to be President. We have, in Joe Biden and Kamala Harris, two compassionate, creative, thoughtful, experienced individuals who live in the real world. Both of these people are adults who have thought through the various issues of our times, and have experienced life to the point at which they have developed plans to work with others to get the Coronavirus under control. They are committed to using science as the guide to address this dreaded disease. 
Choose wisely
---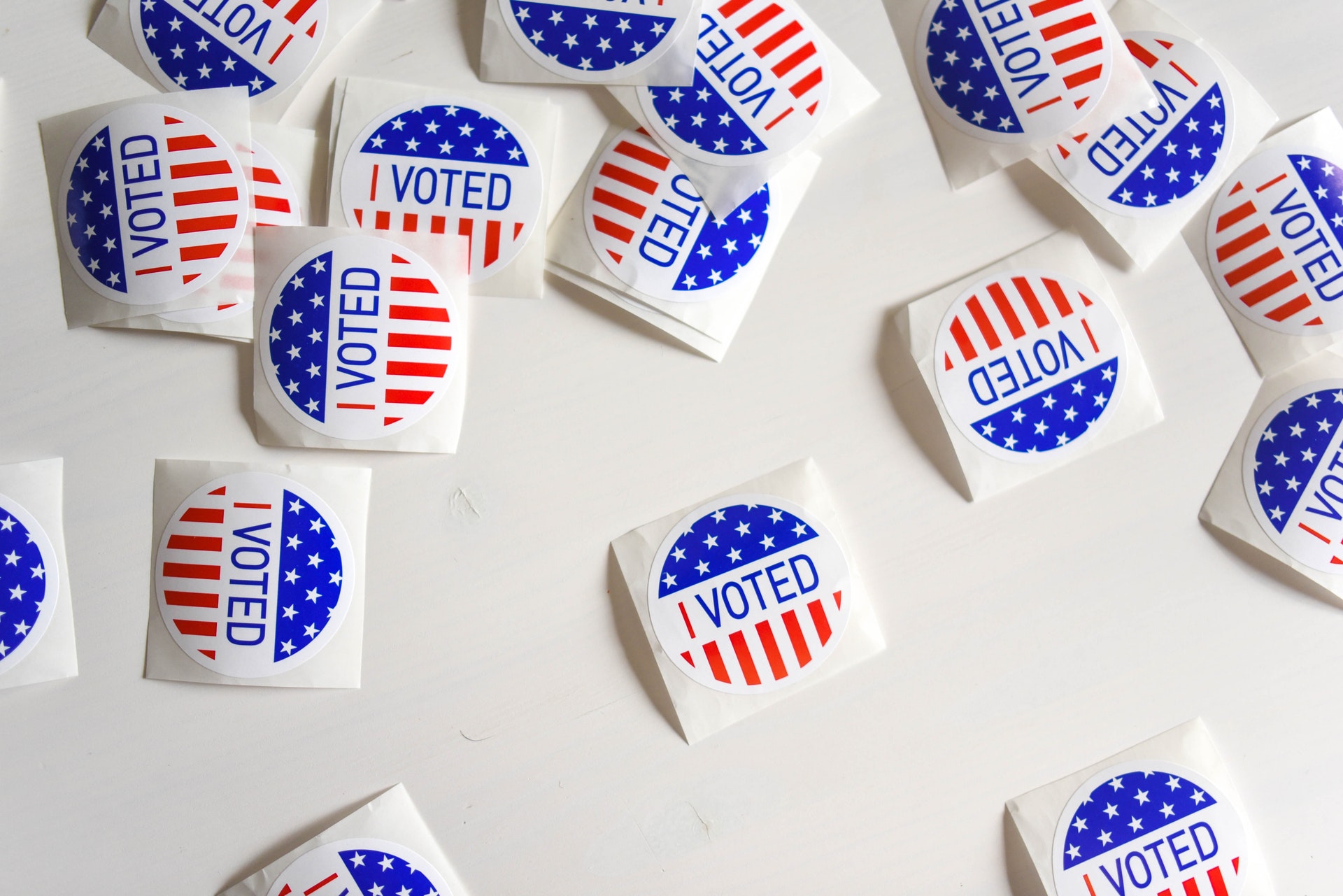 Biden and Harris also have plans for safely getting people back to work, strengthening the economy and getting our children into safe educational settings. With Biden and Harris, we have the opportunity to establish the United States as a country where we treat others as we would want to be treated, where people work together for the betterment of all. They are committing themselves to strengthen medical care for all.
It is time to end the experiment of letting the ugly American in us—self-serving greed and the abuse of power over others—take over the running of our democracy and run it into the ground. It is time to cut our losses and to begin anew, to rebuild where we need to rebuild, and to go beyond our limitations as a work in process.
The future is before us. We can learn from our mistakes. Life can truly be our teacher. We must move from a world where there are only 'winners or losers' to one where we realize that if one of us loses, we all lose.
In treating others as we would want to be treated, we would begin to eliminate our racial divide, our unequal justice system, unequal educational opportunities, violence, the inequality of work and home-buying opportunities, and wage inequality. We would never have a replay of the predatory 2008 recession, and fighting for women's rights would become a thing of the past.
A new opportunity
---
Treating others as we would want to be treated is the key to achieving the American ideal that we have been attempting to achieve since the beginning of our country. It requires awareness, compassion, empathy and kindness.
This is who we, each of us, is in reality. It requires each of us to be in touch with this divine essence that is an inherent aspect of who we are, and to express our essence in our interactions with those with whom we come in contact with—in the grocery store, in the workplace, walking down the street, or while sitting next to someone on the bus or train.
If we come from a hello and a smile instead of a snarl and scowl, if we touch someone with an act of kindness, we can transform our world. If we come from that place, where we treat others as we would want to be treated, there is absolutely nothing we cannot achieve or accomplish, nothing. Our lives will be an ongoing expression of mindfulness: being in the present moment with ourselves and with one another.
And this is the opportunity that stands before us with Joe Biden and Kamala Harris in the Oval Office.
«RELATED READ» THE POLITICS OF THE HEART: Notes on the Democratic Convention»
---
image 1 Photo by Brett Sayles from Pexels 2 Photo by Brett Sayles from Pexels 3 Photo by Brett Sayles from Pexels